March 15, 2015: Jon Kinzel, Jennifer Miller, Cathy Weis
8:00 pm
This event is closed. Please check in next week to reserve a spot for the event on March 22.
WeisAcres
537 Broadway #3
New York, NY 10012
Free admission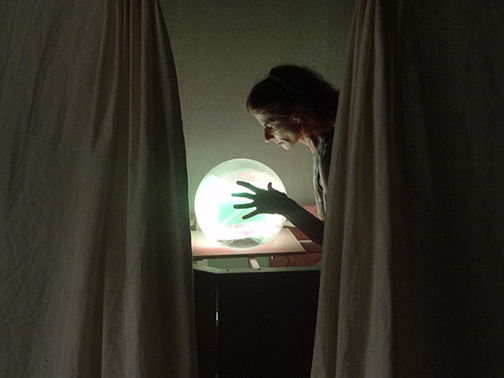 What's the difference between watching dance in the flesh and in its digitized form?
On Sunday, March 15, we will see both. In the flesh, you will watch dances by Jon Kinzel, Jennifer Miller, and Cathy Weis. Also in the flesh, you will witness twin fortune tellers, conjuring up from the depths of a crystal ball footage of rare dances by Steve Paxton and Poppo and the GoGo Boys (plus four others) not seen in thirty years.