Fall 2018 Season Lineup
November 4, 2018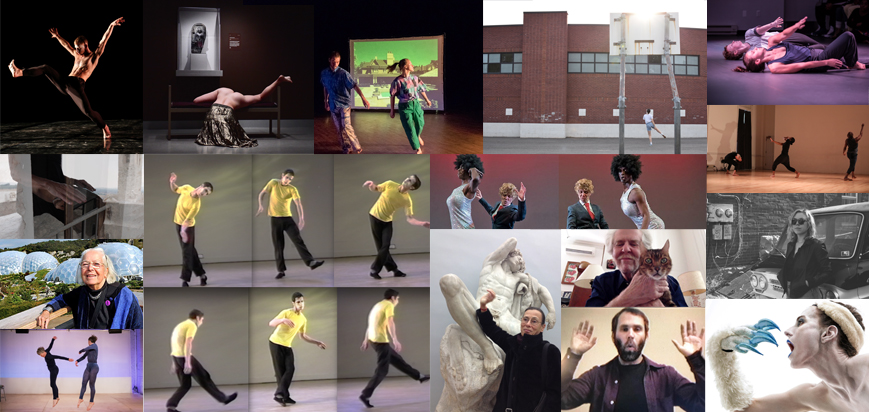 Sundays on Broadway returns November 4th with another season of live performances, film screenings and collaborations from some of NYC's sharpest downtown artists. This season's curatorial team, lead by Cathy Weis, boasts guest curators Jon Kinzel, Jennifer Miller, Vicky Shick, and Mina Nishimura. No two evenings are alike.
November 4: Patricia Hoffbauer & David Thomson; Nicholas Sciscione of the Stephen Petronio Company; video by Cathy Weis – co-curated by Jennifer Miller and Cathy Weis

November 11: Laura Bartczak; Emily Climer; Diane Madden – curated by Vicky Shick

November 18: Allegra Fuller Snyder; Anna Kroll & Stuart Shugg – curated by Jon Kinzel

December 2: Jennifer Monson; Christopher Williams; Stuart Sherman video by Davidson Gigliotti – curated by Cathy Weis

December 9: Sarah Lifson; Melanie Maar; Oren Barnoy – curated by Mina Nishimura

December 16: Yvonne Rainer – curated by Cathy Weis

WeisAcres
537 Broadway, #3
All events begin at 6:00 pm - doors open at 5:45 pm.
No reservations. No late seating.
$10 suggested contribution.
Keep in mind, this is a small space! Please arrive on time out of courtesy to the artists.
Please be advised: Due to repairs, the elevator will not be available this season. All audience members must use the stairs. We apologize for the inconvenience. 
---
Sundays on Broadway is made possible in part with public funds from Creative Engagement, supported by the New York City Department of Cultural Affairs in partnership with the City Council and the New York State Council on the Arts with the support of Governor Andrew Cuomo and administered by Lower Manhattan Cultural Council.

Lower Manhattan Cultural Council empowers artists by providing them with networks, resources, and support, to create vibrant, sustainable communities in Lower Manhattan and beyond. LMCC.net